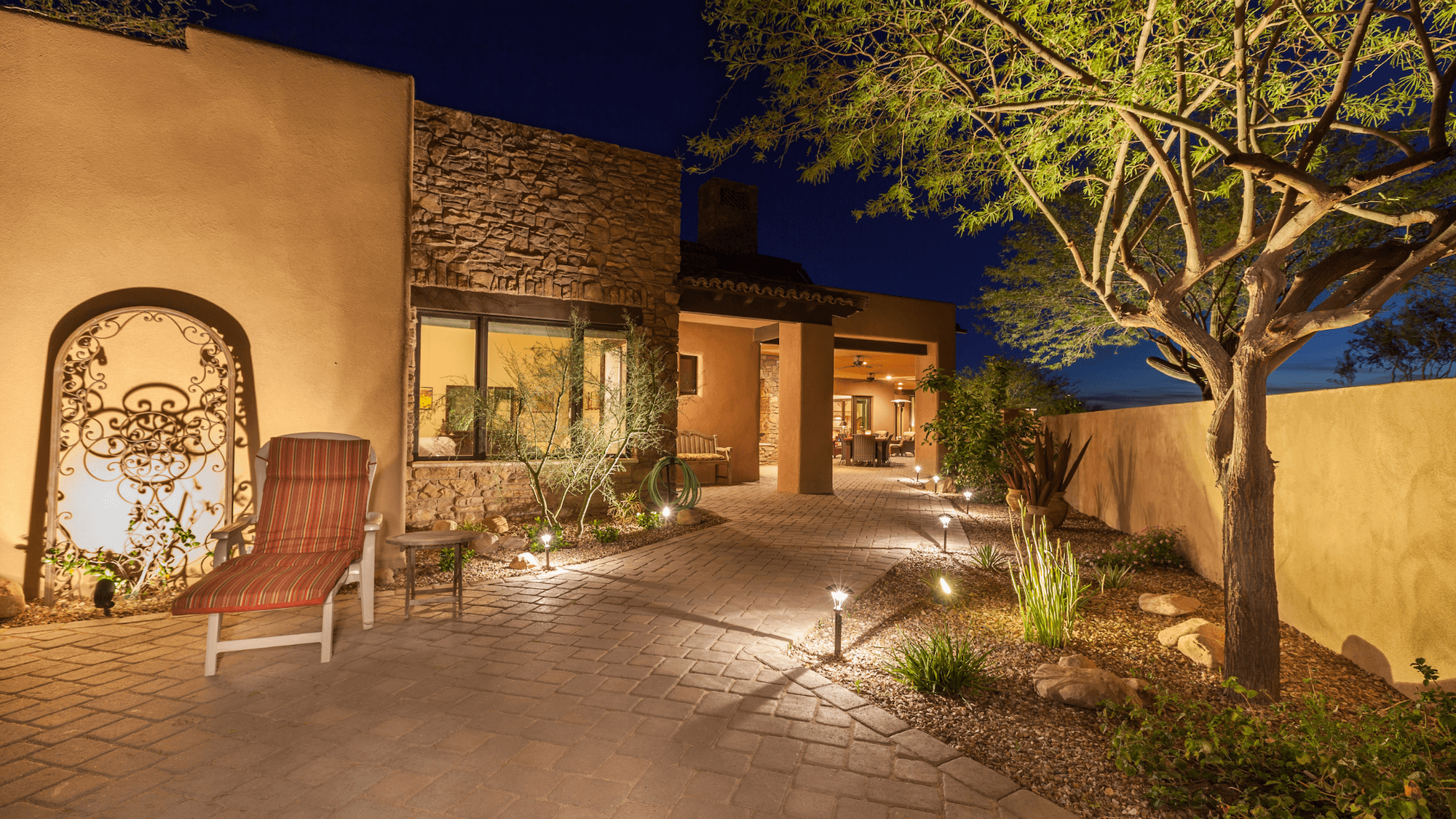 13 Apr

Led Landscape Lighting: Energy-efficient and Stylish

When it comes to illuminating your outdoor space, LED landscape lighting is a perfect choice. Not only is it energy-efficient, but it also offers style and versatility. Here are some reasons why you should consider LED landscape lighting for your property.
Energy Efficiency
LEDs use less energy than traditional bulbs and last up to 25 times longer. This means you can save on your electricity bill and reduce your carbon footprint. Additionally, LED landscape lighting requires less maintenance, which means less hassle for you.
Versatility
LED landscape lighting comes in a variety of colors and styles, so you can customize your lighting design to fit your property's unique style. You can choose warm or cool tones, create spotlights, or add subtle ambiance to your outdoor space. With the versatility of LED lighting, the possibilities are endless.
Durability
LED lights are durable and long lasting, making them perfect for outdoor use. They can withstand extreme temperatures and weather conditions, making them ideal for areas with harsh climates. Additionally, LED lights are resistant to shock and vibration, ensuring that they will last for many years to come.
Cost-Effective
While LED landscape lighting may have a higher upfront cost, it is a cost-effective investment in the long run. The energy savings and longevity of the bulbs mean that you will save money on maintenance and replacement costs in the long term. Plus, the energy-efficient nature of LED lights means that you can run them for longer periods of time without worrying about skyrocketing electricity bills.
Eco-Friendly
LEDs are environmentally friendly, as they are made from non-toxic materials and do not emit harmful UV rays. They also require less energy to produce than traditional bulbs, reducing their carbon footprint. By choosing LED landscape lighting, you are making a conscious decision to reduce your impact on the environment.
In conclusion, LED landscape lighting offers a multitude of benefits for outdoor spaces. Not only is it energy-efficient, but it is also versatile, durable, cost-effective, and eco-friendly. If you are considering updating your outdoor lighting, LED landscape lighting is a perfect choice. With so many options available, you can create a stunning and functional lighting design that enhances the beauty and functionality of your outdoor space. Contact Illuminart Inc today to learn more about our LED landscape lighting installation services.